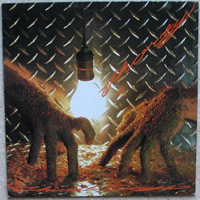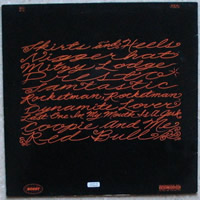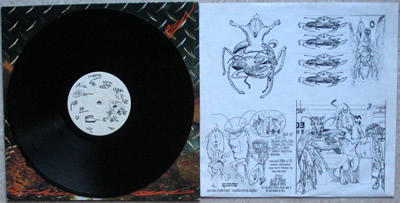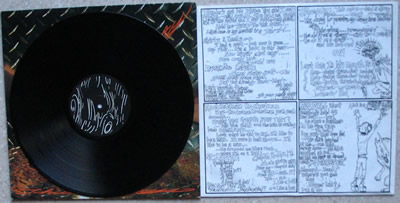 Shorty
Thumb Days - LP
Gasoline Boost records 1993
Fresh Breath - 10''
Skin Graft records 1994
[publié le 10 juillet 2017]

Pour être en total raccord avec la Oldies consacrée à Shorty et veiller à un alignement parfait des astres, place maintenant au téléchargement de cet incontournable de toutes discothèques qui se respectent, le dénommé et pyramidale Thumb Days. C'est le seul album du groupe de Chicago mais il n'a pas fini de hanter nos nuits grouillantes de bestioles. Et comme le souci de l'exhaustivité être notre obsession, Fresh Breath est également offert à votre sagacité, ainsi Shorty n'aura presque plus de secret pour vous. Et plus du tout si vous lisez le reste de l'histoire sur la page suivante.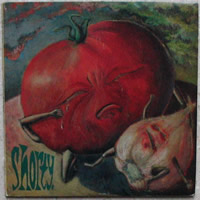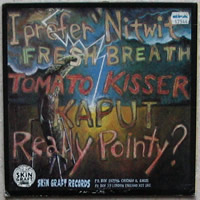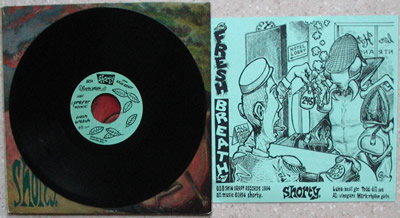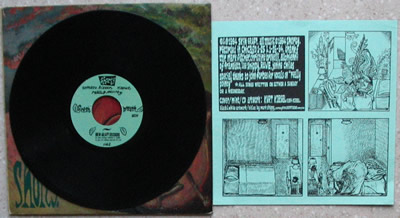 info LP : 33 rpm, printed inner sleeve with lyrics. Recorded & robbed at CRC sometime mid-November. Mixed over on Francisco Ave. (later that week). Al, Luke, Todd & Mark played many of the instruments on this. Cover photo : Nicole Faunt. Crumb-Elbow-Stew- Bum Graphics. Kooker & the Boy courtesy of Shippy Artwork.
info 10'' : 45 rpm, 1 insert. Recorded in Chicago 1-25 & 1-26-94. All songs written on either a sunday or a wednesday. Cover/mint/CD artwork : Kurt Kiesel. Black & white artwork/titles by Mark Shippy, courtesy ©1994 SHIPPYDROME enterprises.