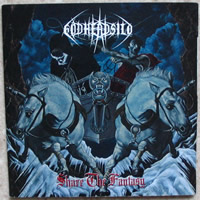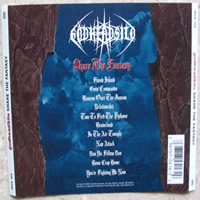 Godheadsilo
Share The Fantasy - CD
Sub Pop 1997
[posté le 19 mars 2016]

Dernier album de Godheadsilo après The Scientific Supercake et Share The Fantasy. Dernier par la force des choses puisqu'un accident avec un couteau a grièvement blessé la main du batteur Dan Haugh. Ce n'est qu'après de nombreuses années de rééducation qu'il a pu retrouver la quasi intégralité de l'usage de sa main. Share The Fantasy n'est pour autant pas un disque de manchot. Ne vous fiez pas à la pochette metal. C'est juste une déclaration d'amour à un style musical que le duo a toujours adoré. Pour le reste, c'est du Godheadsilo pur jus. Encore plus de basses assourdissantes et de toms basses qui saccagent tout. Avec une reprise de Phil Collins en prime, le grandiose In The Air Tonight. La suite n'est que littérature.