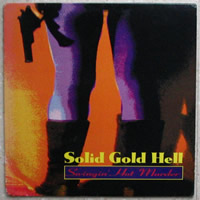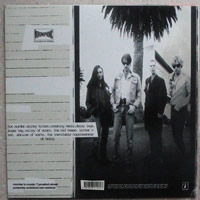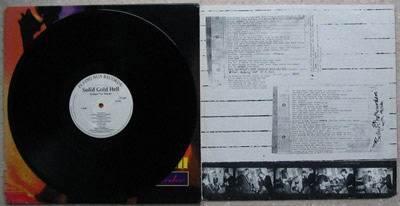 Solid Gold Hell
Swingin' Hot Murder LP
Flying Nun records 1994
Solid Gold Hell
The Blood And The Pity LP
Flying Nun records 1996
[posté le 03 mars 2013]

S.P.U.D. a eu le droit d'y passer alors pourquoi pas Solid Gold Hell. Le socle est identique, aussi vicié et peu fréquentable. Glen Campbell et Matthew Heine, respectivement The Voice (comme s'est écrit sur la pochette de The Blood and the Pity) et guitariste de S.P.U.D. montent dans la foulée Solid Gold Hell avec la bassiste Colleen Brennan et le batteur Gary Sullivan. Quatre néo-zélandais, les yeux tournés vers l'Australie, son swamp-noise-blues poisseux et vers Chicago et son noise-rock marqué par Jesus Lizard. Deux albums indissociables avec chacun leur particularité : plus déjanté et original pour Swingin' Hot Murder, plus noise, rock et efficace pour The Blood and the Pity. Mais à chaque fois des larmes, des uppercuts, du tord-boyaux, des good girls qui vont au paradis et des bad girls qui vont partout, des femmes qu'on aurait souhaité qu'elles ne soient jamais nées, des raclées, de longues complaintes torturées ou tribales, de la trompette mal embouchée, The Voice qui ne te donne pas envie de la ramener et une suite de l'histoire s'écrivant par ici.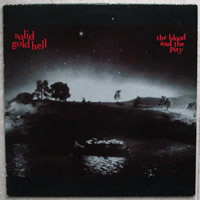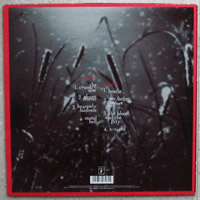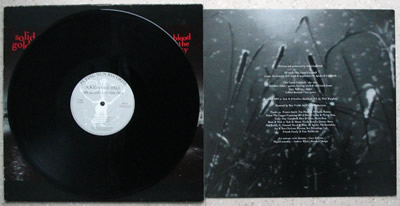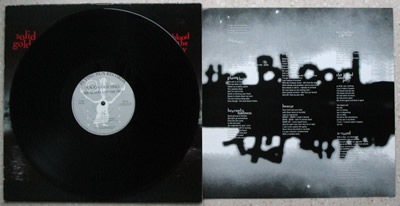 infos Swingin' Hot Murder LP : black vinyl, 33 rpm, lyrics. Starring : Colleen Brennan, Matthew Heine, Gary Sullivan, Glen Lorne Campbell. Tracks 1, 3 & 10 rec & mixed at the the LAB Auckland, april 15-16 1994. engineered by M. Heine & C. Brennan produced by S.G.H.. Tracks 2, 4 & 9 were rec & mixed at Kiwi Bacon Factory Kingsland Auckland, june 5th - 9th 1993. on mobile 24 track engineered by Nick Roughan M. Heine C. Brennan produced by S.G.H. & N. Roughan. Track 8 mixed at Incubator Auckland on 24 april 1994 mastered at Incubator. All artwork K. Osmand in consultation with Solid Gold Hell.

infos The Blood and the Pity LP : black vinyl, 33 rpm, insert. Glen Lorne CAmpbell - the voice. Matthew Heine - guitars, backing vocals & additional drums. Gary Sullivan - drums. Colleen Brennan - bass guitar. Recorded 1994 at York St B Studios, Auckland, NZ, by Nick Roughan. Mastered by Rex Visible for Visible Productions. Art concept, cover diorama - Gary Sullivan. Digital assembly - Andrew White, Revolver Design.