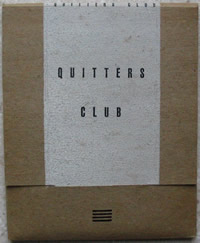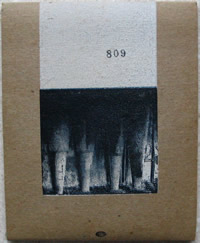 Quitters Club
s/t CD
Imminent Rock records 1995
Quitters Club/Johnboy
split 7''
Imminent Rock records 1994
[posté le 26 octobre 2012]

Qu'il est bon de prendre sa dérouillée quand le vent du soir caresse la nuque. Que l'on plie sous la charge quotidienne et qu'on se venge bassement en enclenchant dans la machine sournoise un album resté trop longtemps dans son épais carton. Quelques années plus tôt, les bureaux d'investigation de P&F avait déjà dû ressentir frisson identique car à chaque fois, Quitters Club fait le même coup : le ménage par le vide.
Noise-rock de maçons des Carpates. Huit titres, dont une reprise des Swans (Half Life, non notée dans la série de titres à l'intérieur du booklet). Ça va tout de suite mieux.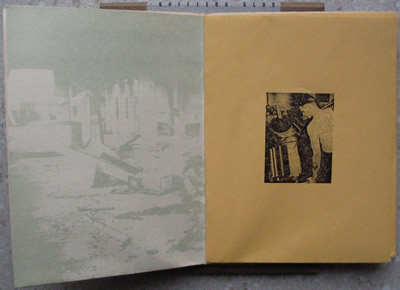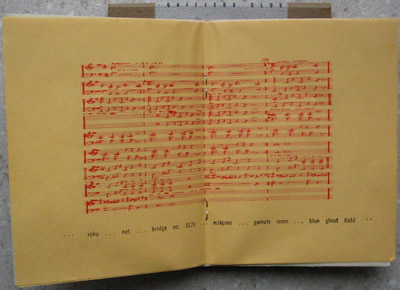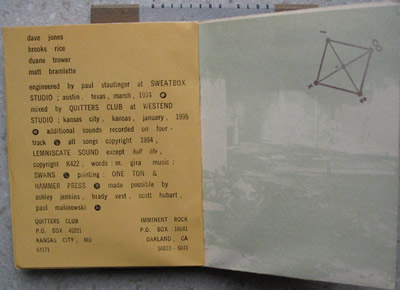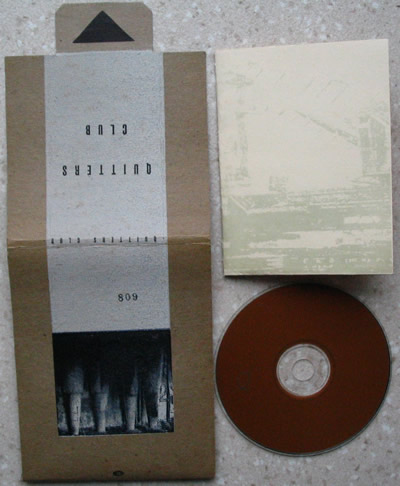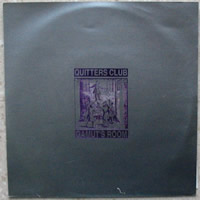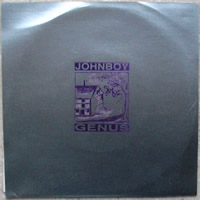 Un an auparavant, Quitters Club, de son Kansas City, partait à Austin rejoindre les locaux Johnboy pour enregistrer un split 7''. Le mieux, c'est encore de laisser la parole au mec du label Imminent Rock qui y va de sa petite bafouille d'un anglais que tout le monde peut comprendre puisque moi-même, j'arrive à le comprendre.

Greetings from Oakland : You have just aquired a product of passionate vision and, unfortunately, several delays. Both recordings are exclusive to this 7''. Our pal Brian did the covers. Nice, huh ? (Ones with purple ink were limited to 100!). When Steve had first opted to release this collaboration, both of the bands were... well, they were. We'll be lucky if either of them play again. Johnboy items can be found on Trance, Undone and Karate records. We're very happy to announce that Ashley (oh, i mean, Imminent Rock) will release an 8 song CD by Quitters Club in early 1995. The discs will be enclosed in handsome chipboard covers that they have been busy constructing and printing themselves. Wow. It'll probably go for 8 or 9 bucks.

Précision post-mortem : Gamut's Room se retrouvera sur l'album de Quitters Club et Genus se trouve aussi sur Claim Dedications, le deuxième album de Johnboy mais dans une version un peu différente.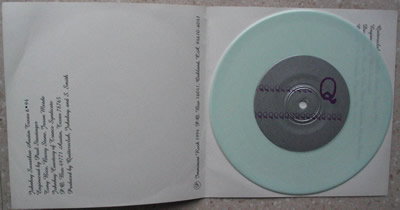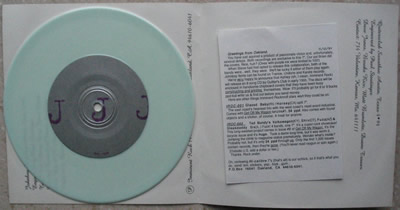 infos CD : disc enclosed in handsome chipboard covers + booklet. Dave Jones, Brooks Rice, Duane Trower, Matt Bramlette. Engineered by Paul Stautinger at Sweatbox Studio; Austin, Texas, march, 1994. Mixed by Quitters Club at Westend Studio; Kansas City, Kansas, january, 1995. Additional sounds recorded on four-track. Printing : ONE TON & HAMMER PRESS.
infos 7'' : marbled greenish vinyl, 45 rpm, label insert. Quittersclub Sweatbox Austin, Texas 4-94. Engineered by Paul Stautinger. Dave Jones, Brooks Rice, Matt Bramlette, Duane Trower. Johnboy Sweatbox Austin Texas 6-94. Engineered by Paul Stautinger. Tony Bice, Barry Stone, Jason Meade. Produced by Quittersclub, Johnboy, and S. Smith.