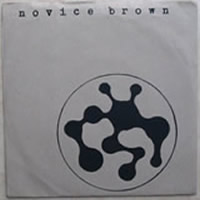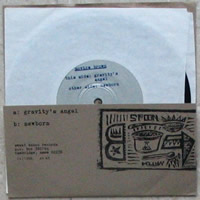 NOVICE BROWN
Gravity's Angel/Newborn - 7''
Sweet Baboo 1996
[posté le 19 avril 2009]

Autre one shot incontournable, Novice Brown et ce single unique. Originaire de New Milford dans le New Jersey, le groupe pratiquait ce qu'on pourrait communément appelé emocore quand ce terme bâtard ne signifiait pas encore musique geignarde pour ados boutonneux. Seconde vague de ce mouvement, ils puisaient leur force chez Dischord records et des groupes comme Rites of Spring ou plus tard, Moss Icon, Policy of 3 et les groupes de Gravity records en moins chaotique.
Deux longues compositions. Ça dépasse allégrement les six minutes. Mise sous tension, montée en puissance, riffs hyper accrocheurs, notamment sur le monumental Gravity's Angel, voix profonde. Simplicité de l'édifice et vue poignante arrivé en haut. Tout est dit en un single. Merci bonsoir.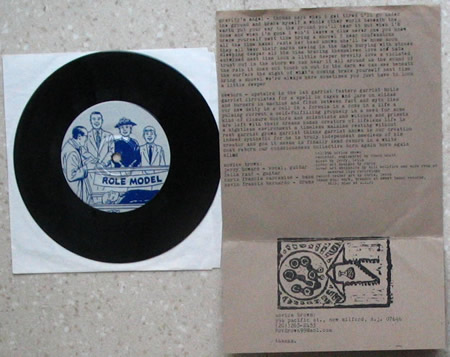 infos : black vinyl, thirty-three & one-third revolutions per minute, please. Jerry Howard - vocal,guitar. Leila Rauf - guitar. Chris Francis Caccamise - bass. Kevin Francis Bernardo - drums. Recorded, engineered by Chuck Scott, mixed by Jerry, Leila. Cover art designs by Chris. Cover art mechanics by Bill Hellfire and Mike Ovum at Severed Lips recordings.
Record center art by Chris, Jerry.