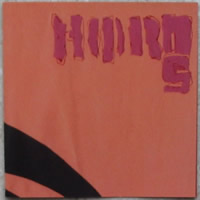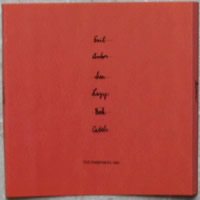 Horns
The Raven - CD
self-released 2006
The Demon And The Satyr - CD
self-released 2007
[posté le 01 octobre 2015]

Oscar Rey, suite des aventures. Après un Help Gnash Red mort-né, Rey enchaîne aussitôt avec Horns. Il abandonne la guitare pour la basse, reste au chant et passe en formule à quatre avec deux autres guitaristes et un batteur. La conséquence immédiate est que Horns prend une dimension plus noise-rock, plus dense et les six titres de The Raven sont une impeccable carte de visite dont l'essentiel avait déjà été dit par là. Idem pour le second EP The Demon and The Satyr comportant également six titres, grimpant dans l'échelle de la qualité pour deux CDS qui font partie de l'underground noise-rock qui auraient mérité meilleur sort. Un troisième EP était en route mais The Witch est descendu de son balai en route et ne subsiste que ce morceau. Et depuis, plus aucunes nouvelles de Oscar Rey.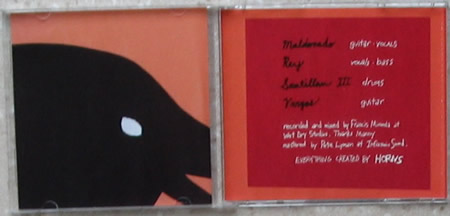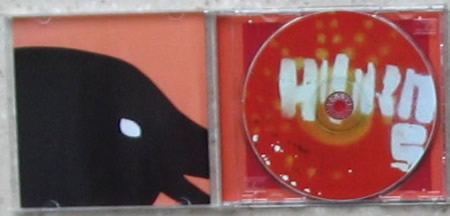 The Demon And The Satyr :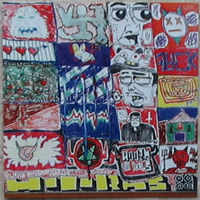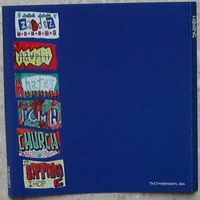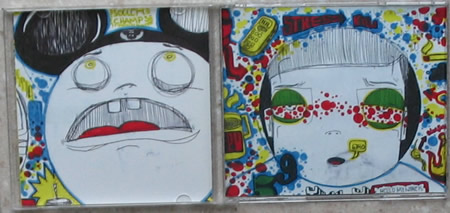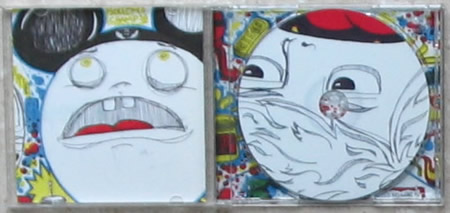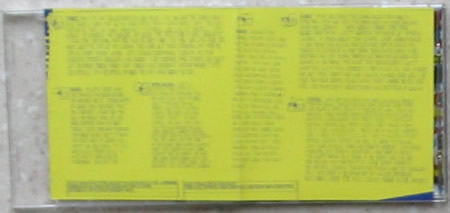 infos The Raven : Insert with lrics. Maldonado-guitar-vocals. Rey-vocals-bass. Santillan III-drums. Vargas-guitar. Recorded and mixed by Francis Miranda at Wet Dry Studios. Mastered by Pete Lyman at Infrasonic Sound.

infos The Demon and the Satyr : insert with lyrics. Oscar : vocals & bass. Ramon : drums. Andy : guitar & vocals. Isaac : guitar& vocals. Recorded & mixed by : Francis Miranda à Wet & Dry Studios. Mastered by : Pete Lyman à Infrasonic Sound. Layout production by : Usda Select