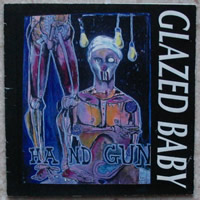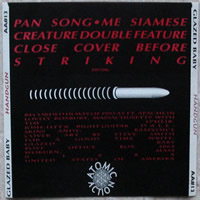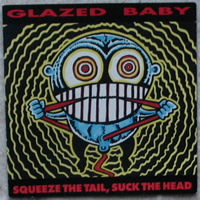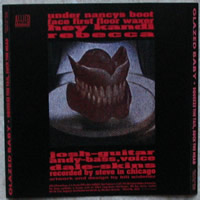 Glazed Baby
Handgun cdep
Atomic Action records 1993
Glazed Baby
Squeeze The Tail, Suck The Head cdep
Allied records 1993
[posté le 21 décembre 2012]

Deux incontournables avant fin du monde très imminente. Deux CDEP, format bâtard par excellence, Handgun et Squeeze The Tail, Suck The Head, tous les deux réalisés en 1993 par Atomic Action et Allied records. A l'origine, ces deux disques existaient en version 45 tours, un titre par face. Le CD a été agrémenté à chaque fois de deux morceaux, ce qui fait en tout quatre inédits qu'on ne peut négliger vu la qualité des bestiaux. Va donc pour le CD ! Vous êtes de grandes personnes désormais. Je ne vais pas vous badigeonner encore une couche sur le trio Glazed Baby. Vous êtes des puits de science sur ce fabuleux groupe américain qui a sévit, en gros, entre 1993 et 1997. Un peu de baratin et du son compressé ici et là. Noise-rock turgescent, dans toute sa splendeur, rythmiques de feu, hymnes à la chaîne, baston généralisée, fierté et sauvagerie de grands fauves. Handgun se distingue par la force et la vélocité peu communes de Pan Song et Me Siamese alors que Creature Double Feature ferait peur à n'importe quel fan de Unsane.
Sur Squeeze The Tail, Suck The Head, si Under Nancy's Boot ne souffre d'aucunes contestations, mon petit coeur bat encore plus vite sur le rythme tachycardique de Hey Kandi. Maintenant, le monde peut bien s'écrouler.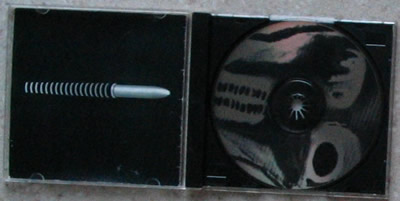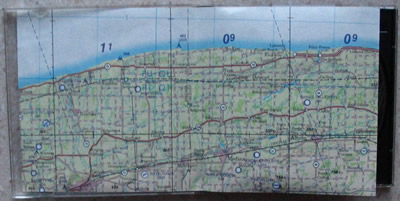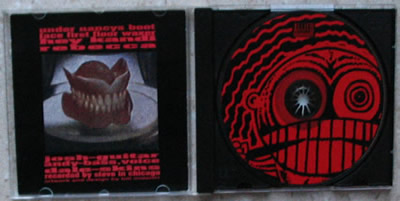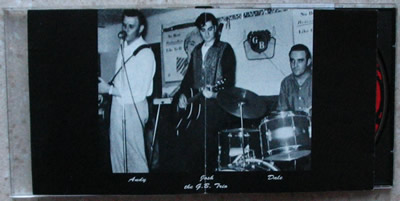 infos Handgun : Recorded in may of 1993 at FT. Apachein Lovely Roxbury, Massachusetts with Tim O'Heir. Josh : left & right guitar. Dale : skins. Andy : bass, voice. Cover art by Steve Smith.

infos Squeeze the tail : Josh - guitar. Andy - bass, voice. Dale - skins. Recorded by Steve in Chicago. Artwork and design by Bill Widener.