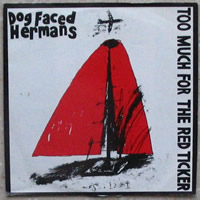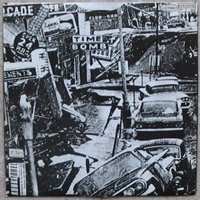 DOG FACED HERMANS
Too Much For The Red Ticker/Timebomb 7''
Konkurrel 1989
[posté le 19 février 2009]

Dans la très nombreuse série de singles réalisée par Dog Faced Hermans, celui-ci figure en tête de liste. Deux excellents inédits ne figurant sur aucun autre enregistrement, excepté pour Too Muck For The Red Ticker, en version live sur la split cassette avec The Ex. Ces deux morceaux marquaient le début de l'ère hollandaise pour Dog Faced Hermans mais ils ont tout de même été enregistrés à Edinburgh par Jamie Watson, comme pour les deux albums précédents. Le reste de l'histoire par ici.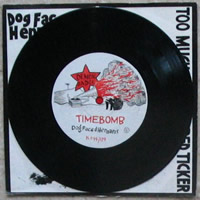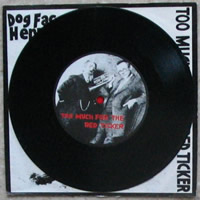 infos : black vinyl, 45 r.p.m. with insert and lyrics + mailorder sheet from Demon Radge records.