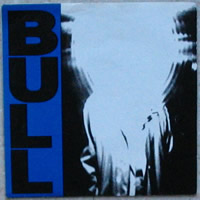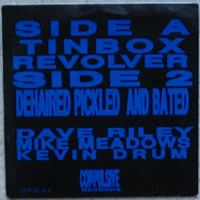 BULL
Tinbox/Revolver/Dehaired Pickled And Bated 7''
Compulsive records 1992
[posté le 04 février 2009]

Dans le jargon, on appelle ça un must-have. Le 45 tours que tu chéris parmi une poignée d'autres. Le bout de vinyl que tu écoutes avec toujours grand plaisir et en solitaire. Fraichement en retraite de Big Black, le bassiste Dave Riley a encore le mors aux dents. Il sort ce single perforateur comme un coup de corne. La boite à rythme fait place à un vrai batteur (Mike Meadows) et Kevin Drum, malgré son nom, est à la guitare. Trois titres avec toute l'urgence et le détachement nécessaire. On a ça dans le sang où on l'a pas et Dave Riley et sa bande n'ont rien à envier à Big Black sur ces trois titres ardents. Si vous voulez connaitre la suite de l'histoire, vous pouvez cliquez ici. Ou pas.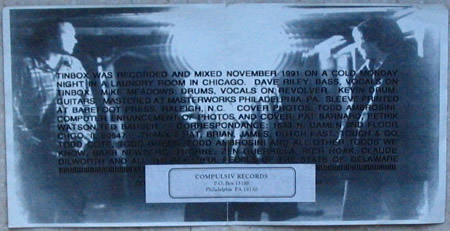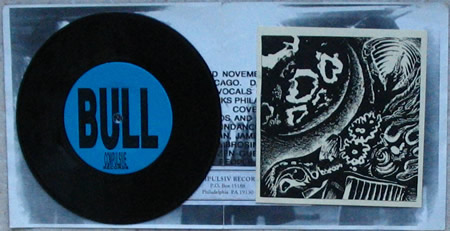 infos : black vinyl, 33 r.p.m. Insert with strange drawning. Dave Riley, vocals on Tinbox. Mike Meadows, vocals on Revolver. Recorded and mixed november 1991 on a cold monday night in a laundry room in Chicago. Thanx 2 (...) Todd Cote, Todd Green, Todd Ambrosini and all other Todds we know, (...) and all the beautiful people of the state of Delaware.