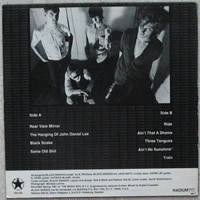 BLACK SNAKES
Crawl LP
Radium records 1988
BLACK SNAKES/PUSSY GALORE
split 7''
Supernatural Organization 1988
[posté le 20 mai 2011]

Jack Natz, futur bassiste de Cop Shoot Cop. Richard Kern, futur photographe de ces dames à poils, voilà pour les noms qui évoquent de lointains souvenirs. Vous rajoutez Darin Lin, futur '68 Comeback à la seconde guitare et Patrick Blank à la batterie et Black Snakes arrive à vos pieds en se tortillant de vices. Le New-York interlope, le rock ferrailleur et batailleur de Black Snakes qui a déjà eu droit à son traitement de faveur. Sauvage, âpre, sulfureux, cet unique album de l'histoire de Blake Snakes est un animal insaisissable, gardant tout son venin deux décennies plus tard et que Woman a su très bien capter. Grandiose.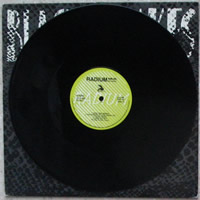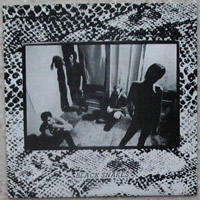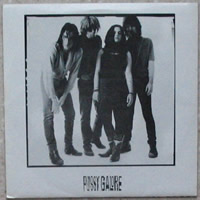 Second et dernier disque de la très maigre discographie des Black Snakes, ce split single avec les pouilleux de Pussy Galore. Un inédit, One Shot World, pour Black Snakes et la confirmation de la très grande classe de ce groupe qui mériterait une place de choix au panthéon des groupes injustement oubliés dans le grand cirque du rock'n'roll.
Pussy Galore se fend d'une reprise de Devo, Penetration in the Centerfold, incorrectement noté Penetration of the Centerfold sur l'insert. Le groupe de Jon Spencer et Christina Martinez au summum de leur forme, un de leurs meilleurs titres, très bien mis en boite par Albini. Un single à l'origine distribué avec Augenblick Magazine au Japon.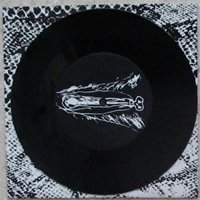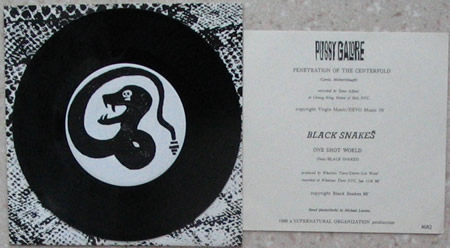 infos LP : 33 rpm, black vinyl. Black Snakes are : JACK NATZ : vocals, bass; DARIN LIN : guitar; R. KERN : guitar; PATRICK BLANK : drums. Cover concept : BLAKE SNAKES; Layout and design : Red & Black and Radium 226.05. Cover snake : David Wojnarowicz. Photograph : Michael Lavine. Recorded Spring 1987 at THE MUSIC BOX, N.Y.C. Engineered by Jacques Kralian. Mixed by Bubba Kowalski.
infos 7'' : 45 rpm, black vinyl.
Pussy Galore. Penetration of the Centerfold. Recorded by Steve Albini at Chnng King of Shit, NYC. Copyright Virgin Music/DEVO Music 79'. Black Snakes, One Shot World (Natz/Black Snakes). Produced by Wharton Tiers/Darin Lin Wodd. Recorded at Wharton Tiers NYC, Jan 11th 88'. Band photos (both) by Michael Lavine.